Kinsmen Support Bicycle Rodeo
---
---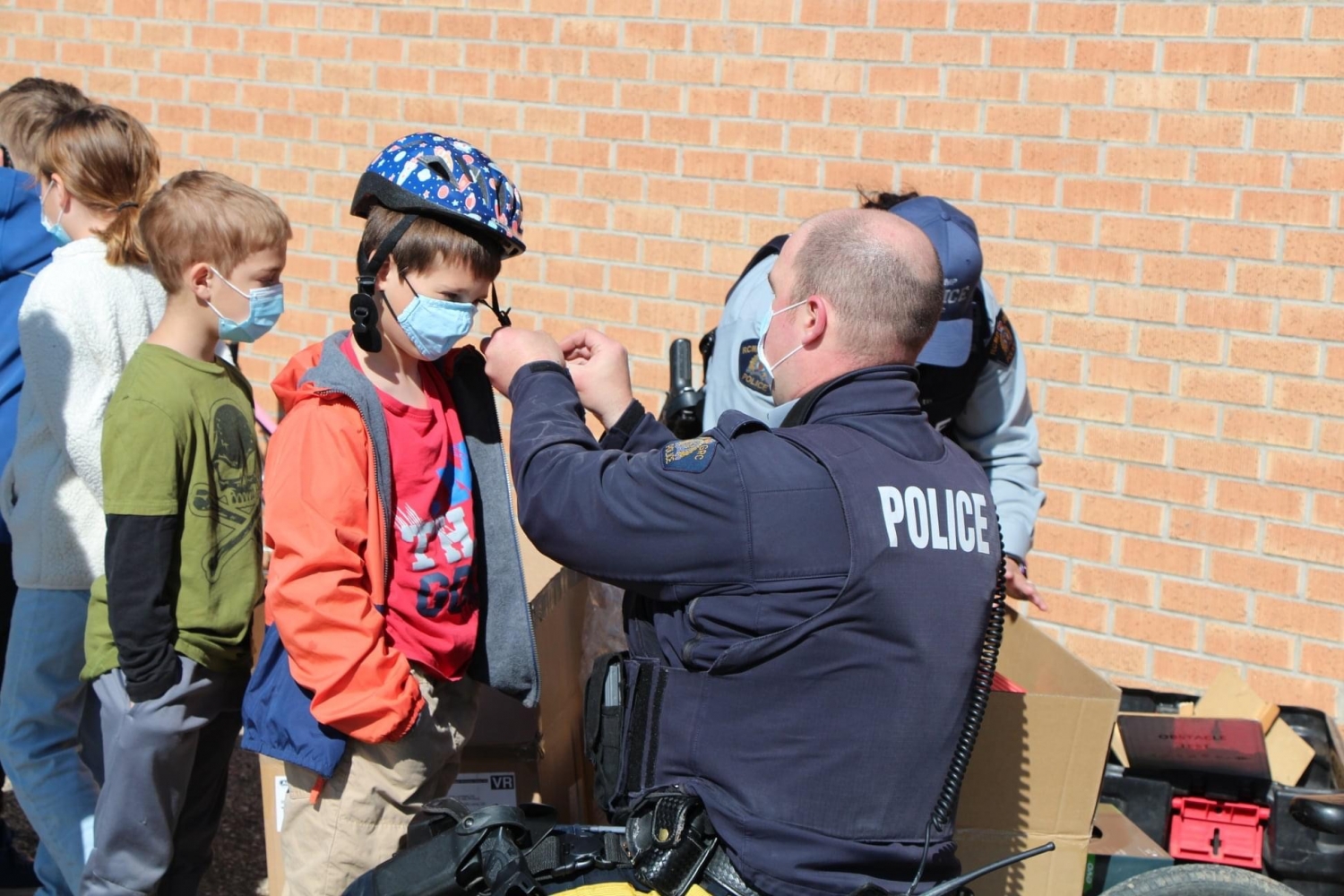 The 8th annual Yorkton Bicycle Rodeo kicked off today at Yorkdale School and will teach basic bike safety skills to a total of 458 Grade 3 and 4 students, covering all eight Yorkton elementary schools.
The program is an initiative of the local RCMP detachment and Kinsmen President Barry Novak was on hand to represent the Kinsmen sponsorship of $6,000.
All partipants in the program will receive a free bicycle safety helmet and participants at each school will have an opportunity to win a new bike through a draw from the funding provided by the Kinsmen Club of Yorkton.
The program is a continuation of Bicycle Safety Week and runs until June 2 with bike rodeos at each of the remaining elementary schools within the City of Yorkton.
---