Cystic Fibrosis wins with Kinsmen Bingo
---
---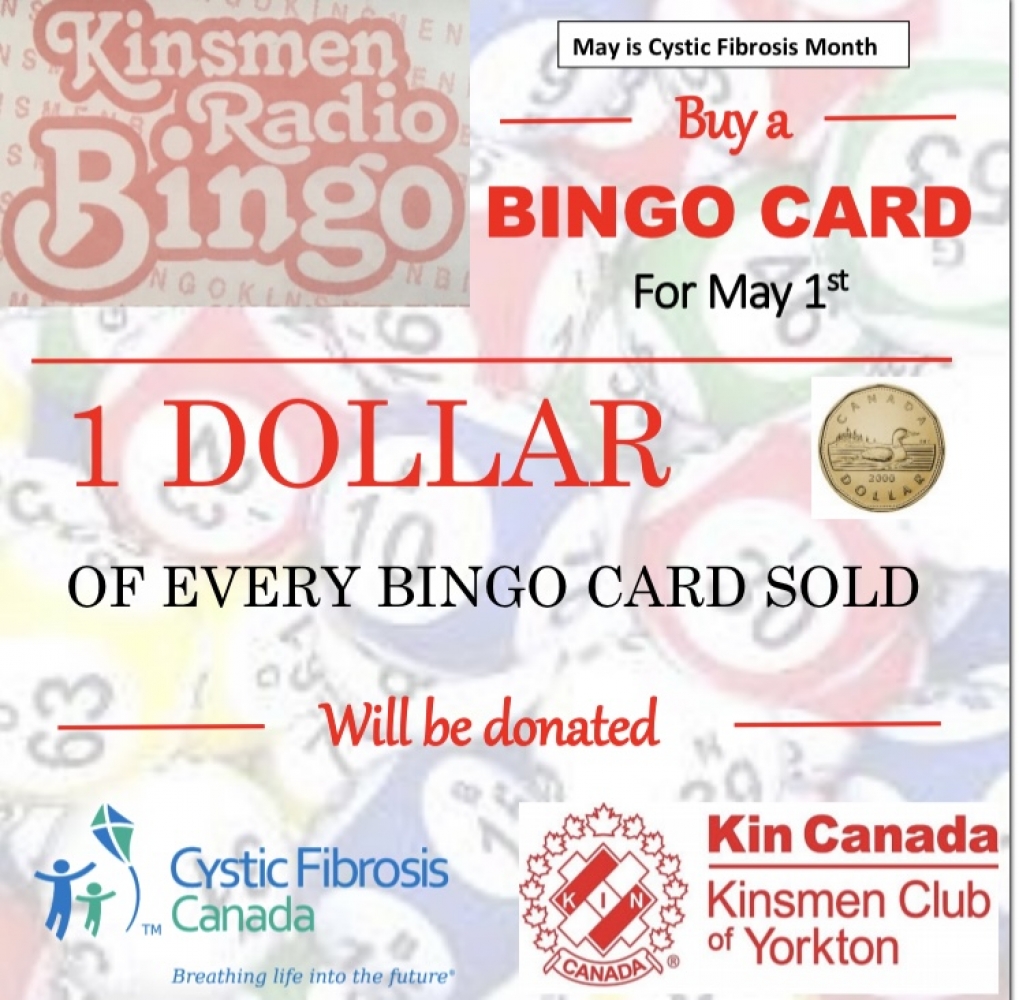 May is Cystic Fibrosis Month.
KIN CANADA is a proud national partner of Cystic Fibrosis Canada. Each year Kinsmen and Kinettes host a variety of fundraising and awareness-building activities in support of the battle against cystic fibrosis. Since 1964, Kin members have raised more than $47.6 million for cystic fibrosis research and patient care.
https://www.cysticfibrosis.ca/
This year, $1 from bingo card sales on Saturday, May 1st will be donated to Cystic Fibrosis as a part of the ongoing fight to find a cure.
May bingo cards are on sale here
---