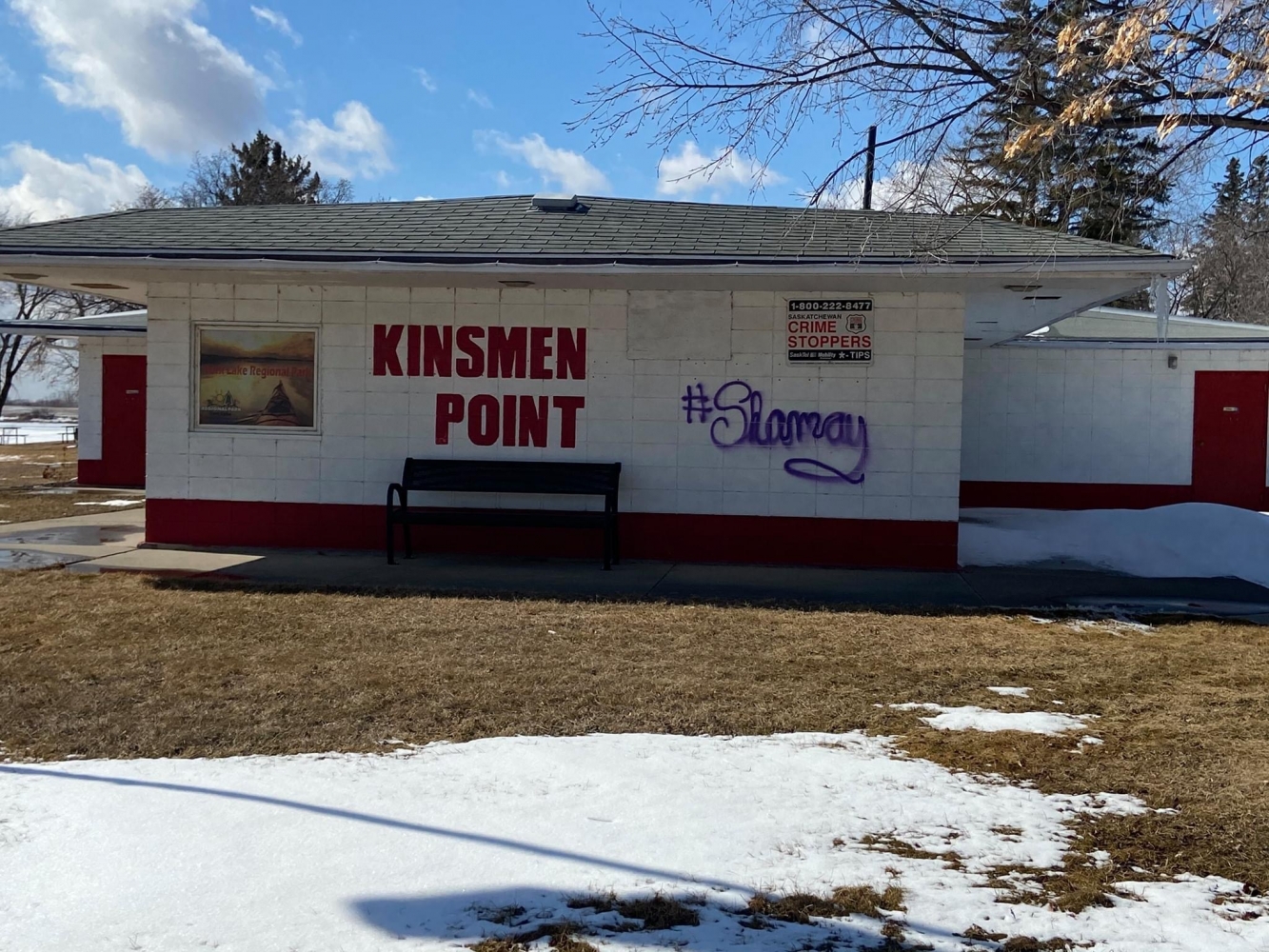 Sadly a post on facebook last week about an incident of vandalism that occurred recently on the concession building at York Lake Kin Point was made and the Kinsmen Club of Yorkton became aware. This Monday morning, Justin Demerais, Vice President and member of the Kinsmen Club attended the building to do some clean up.
"The Kinsmen take pride in the work they do and the legacy they try to leave within the city and the surrounding area. It was an easy decision to come out and do what we can to rectify the problem" states Demerais. The cabin owners and everyone who visits York Lake and the playground should get to enjoy the area.
The building is a part of the Kinsmen Playground area. The Kinsmen Club of Yorkton contributed $50,000 to the revitalization of Kin Point at York Lake. The money went towards a new playground structure that was installed in the Spring of 2017.
In 1969 it was established as a Saskatchewan Regional Park and the Kinsmen Club of Yorkton has been involved ever since. The President at the time of the Kinsmen Club, Mike Thompson explains that their organization has supported the local Regional Park for nearly 50 years. "In 1970 the Kinsmen club built the existing canteen and washroom area. Some years later they built the playground. Both of these structures still play a prominent role in the park today." Because of this initial investment, the playground and canteen area was named Kin Point. "Our recent donation will ensure this area remains a viable recreational destination in the future and will serve as a true legacy to the Kinsmen Club."
There is a time and place for artists of graffitti and the great work that they can create. Some of that work can be found in the city of Yorkton. Tagging is not part of that artistry.
---