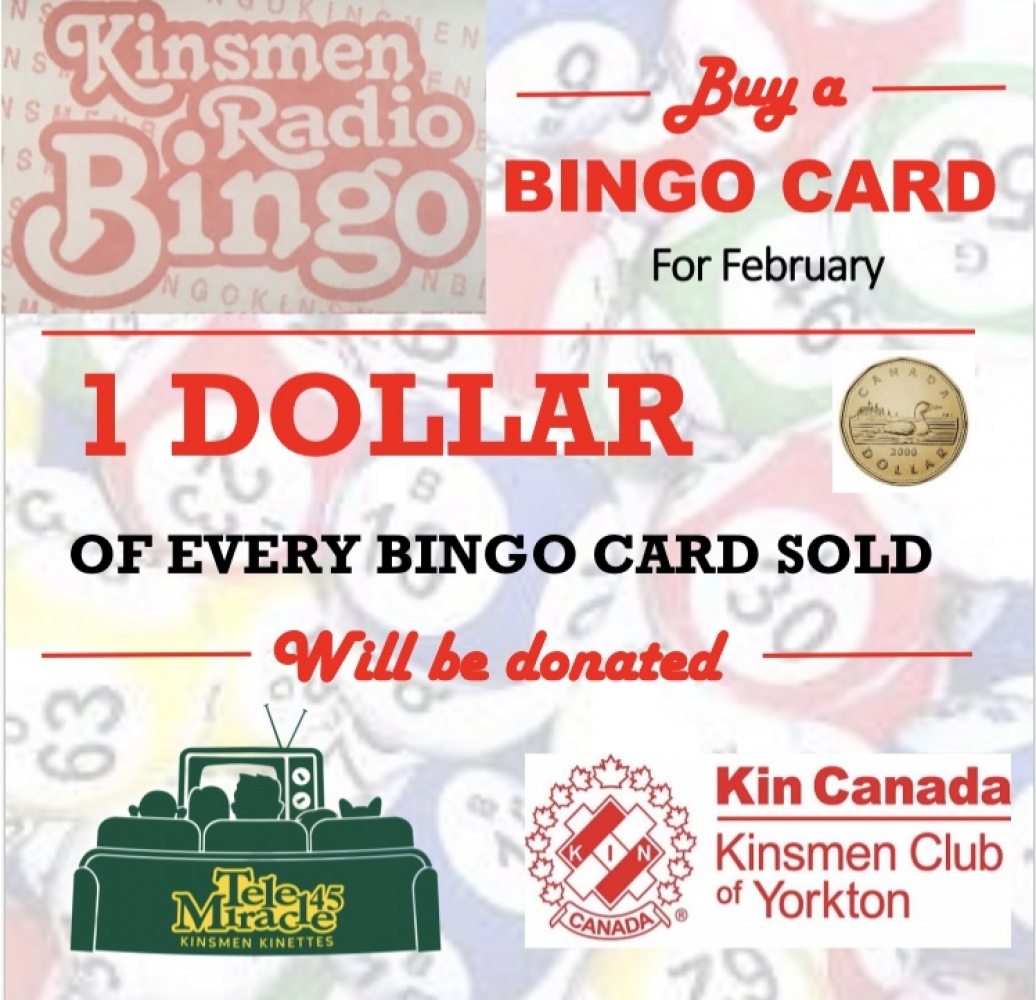 Normally the Kinsmen Club of Yorkton has a number of events going on throughout the month of February leading up to the annual Kinsmen TeleMiracle. Such events have including TeleMiracle Teddy canvasing the City of Yorkton, a hot lunch in Churchbridge with the Credit Union and Legacy Coop and the school, a Terrier Steak Night and Pass the Bucket and their ever famous Telemiracle trek in their go cart.
The Kinsmen and Kinettes go to the Telemiracle show each year to answer phones and take pledges in support of the show. This year will be very different.
Covid has created a scenario where clubs will be limited to attendance and participating along with events being very different looking or even not existent. With many people being forced to stay home or lack of gatherings, The Kinsmen Club of Yorkton this year will be donating $1 from Bingo card sales for the month of February to Telemiracle.
Yorkton Kinsmen Club Telemiracle co-chairs Elmer Hollinger and Gerald Ivanochko are excited about the opportunity to take advantage of the great support that the community is giving Radio Bingo. Barry Novak, president of the club says, "Its the game where everyone wins. Money will be donated to Telemiracle which is in turn donated to very great people in the province of Saskatchewan all while everyone has a great time playing and a chance to win the weekly prize of $2,000 or possibly even the Jumping Jackpot which could be worth $10,000 the weekend of Telemiracle on February 27th & 28th."
Tickets can be bought online or at local retailers throughout Yorkton and surrounding area.
---